Home
 / 
42x21x9 A-Frame Seneca Barn
42x21x9 A-Frame Seneca Barn
Description
This seneca barn has an enclosed 18x21x9 middle section with a 9x8 roll up garage door and walk door. The attached lean-to's are 12x21x6 open.
* Price vary with states and certification requirement

sku: BAM#99
Standard Features
29 Gauge Hi-Rib Steel Siding

140 mph Wind load

3:12 Roof Pitch

36x80 Walk in Door

Steel Roll Up Doors

2.5"x 2.5" 14 Gauge Galvanized Steel Tubing

24"x 36" White Grid Windows

14 Gauge Galvanized Steel Framing

5' On-Center Leg Spacing

6' Standard Leg Height

Bracing on Every Roof Peak

Bracing on Every Leg

Anchoring Included

15 Color Choices for Each: Roof, Sides, and Trim
Options
Buildings and More offers more options than anyone. So custom order the Stucco that's perfect for you!
| Walk Doors | Windows | Roll-up Doors | Chain Driven Roll-up Doors |
| --- | --- | --- | --- |
| Solid 36"x80" | 24"x36" White Grid | 6'x6' | 8'x8' |
| Diamond Window 36"x80" | Custom Window Frame Outs | 8'x8' | 8'x12' |
| 9 Lite 36"x80" | | 9'x8' | 8'x14' |
| Special Swing Door | | 10'x8' | 10'x8' |
| Standard French Doors | | 10'x10' | 10'x12' |
| 9 Lite French Doors | | | 10'x14'* |
| | | | 12'x8'* |
| | | | 12'x12' |
| | | | 16'x16'* |
| | | | 20'x8'* |
| | | | 12'x10' |
| | | | 12'x14'* |
| | | | 12'x16'* |
| | | | 14'x8'* |
| | | | 16'x8'* |
| | | | 16'x10'* |
| | | | 10'x10' |
| | | | 14'x14' |
| | | | 18'x8'* |
*All our roll-up doors are certified!
Material lift is required for the buildings marked with a *.
Extra Features
Insulation Packages

4' On-Center Leg Spacing

Steel Lap Siding

Vertical Steel Siding

Risk Category 2 Engineering
Color Matched Screws

Long Life Color Matched Screws

12" Eave Overhang

Horizontal or Vertical Wainscoting
Color Options
Select one of our available paint colors as your primary building color or trim color.
Ivory
Clay
Sahara Tan
White
Light Stone
Ash Gray
Barn Red
Charcoal Gray
Forest Green
Koko Brown
Burnished Slate
Hawaiian Blue
Burgundy
Black
Galvalume

Guarantee of Excellence
Only Buildings and More can offer this amazing warranty.
All Buildings and More buildings are engineered from top quality materials chosen for strength and durability. Each building is protected against termites, vermin, rain, and moisture.
Buildings are warrantied for up to 36 months on materials and workmanship against defects, 20 years on treated.
*Warranties may vary depending on manufacturer and geographical location.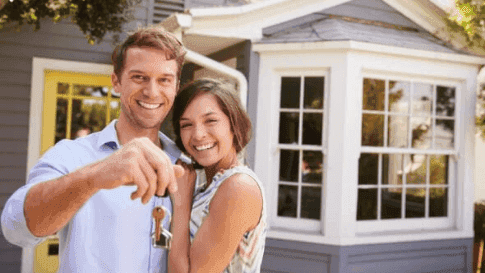 100% Financing
Taking advantage of our financing service comes with its own list of benefits and features. Here are a few ways our finance program can help you:
Apply Now
Buildings and More Offer More
Buildings And More offers products and services beyond our amazing selection of new storage buildings, steel buildings and carports, gazebos, greenhouses and screen rooms. We're here to help with all your steel and portable building needs.
Pre-Owned Steel and Portable Buildings
In addition to our outstanding selection of new portable buildings, we rotate an ever-changing on-site inventory of pre-owned storage buildings, gazebos, greenhouses, screen rooms and small-to-midsize steel buildings. We specially select these used buildings to provide exceptional value. While there may be a ding or two here and there, you can always expect high-quality, reliable buildings at Buildings And More.
Building Buy-Back Program
Sometimes people outgrow their existing steel or portable buildings or simply no longer need them on their property. When that happens, Buildings And More may be available to purchase it. If you are looking to sell your steel or portable building, and it's in good to excellent condition, give us a call. We'll evaluate the building and, if it's the right fit, we'll negotiate a fair price. We'll even pick it up from your location.
Portable Building Moving Services
When you move into a new home or relocate your business, odds are you'll want your portable building to come with you. That's the great thing about "portables." Still, moving a couple tons of building from one location to the next requires some heavy-duty machinery – a team of experienced people helps too. Buildings And More can move your portable building from one location to another, across town or across the state. Call us with the details of your move and we'll see if we can help, whether you originally purchased the building from us or not.