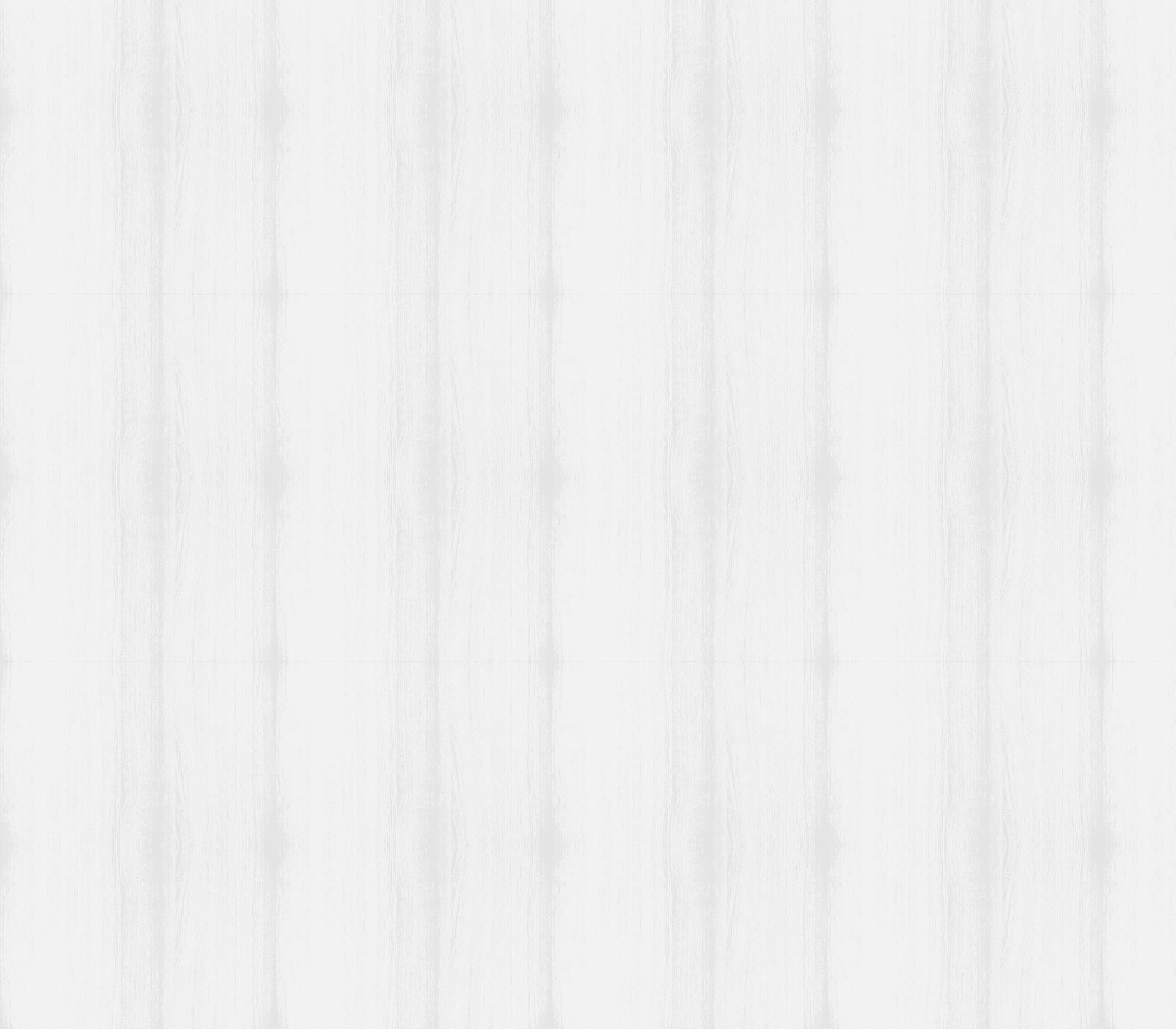 RV Covers
If you've ever purchased a recreational vehicle or large bus, you already know how big of an investment they can be. They're expensive, large, and require constant upkeep. And if you don't care for these vehicles properly, they'll begin to depreciate in both quality and value almost immediately. That's why many people turn to the benefits of RV carports to keep these vehicles in pristine condition.
These structures are engineered to keep your important things safe and dry, no matter the weather outside. And they're not just for RVs, either! These oversized carports and garages offer plenty of room for your everyday cars, equipment, and essential possessions. And if you live in colder climates or are preparing for the onset of winter, these buildings can be adapted to be fully enclosed!
Boat Covers: Why Are They Necessary?
Investing in a boat cover is an essential part of boat ownership. Not only do these covers protect your boat from the elements, such as wind, rain, and snow, but they can also help prevent damage from harsh UV rays of the sun which can cause peeling and internal layer damage. Snow, frost, and freezing water can also cause damage to the internal as well as external layers of the boat, leading to hefty repair and maintenance bills.
To avoid costly repairs and maintain the integrity of your boat, investing in a steel boat carport or cover is a wise decision. These covers are available in various sizes and styles, making it easy to find one that fits your boat and budget. Not only do they protect your boat from damaging elements, but they also keep it free from dust, dirt, and bird droppings, which can reduce the time spent on cleaning and maintenance. Investing in a boat cover or carport is a wise choice that will help keep your boat looking great for years to come.
The below sizes represent our most popular Steel Buildings. We have many more sizes available. Please Contact Us so we can provide you with information about our other sizes.
8'x8'
8'x12'
10'x12'
12'x12'
10'x16'
12'x20'
12'x30'
Roof Styles for Metal Buildings
Choosing the right roof style for your metal building is important for both durability and aesthetic appeal. Here are the three most popular roof styles for steel structures.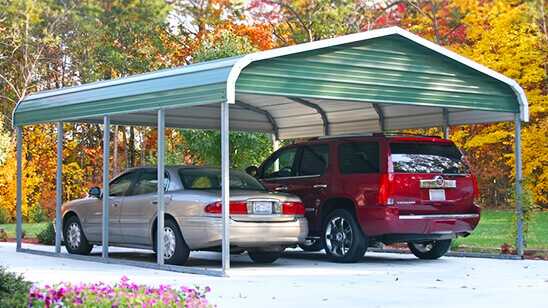 Regular roof styles are the perfect combination of affordability, elegance, and functionality. It features horizontal panels and rounded edges, which provide reliable protection against rain, snow, and debris. Perfect for areas experiencing mild weather conditions.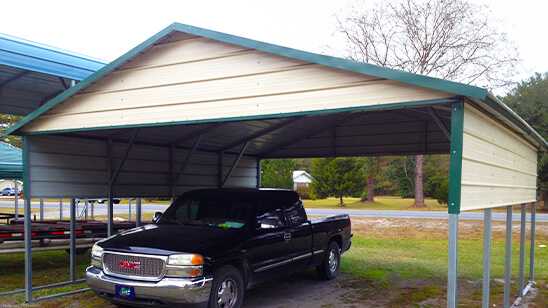 Boxed-eave roof style is perfect for protecting your cars, equipment, and other valuables. The horizontal panels in this roof style create an "A" shape, which prevents snow and debris buildup. This roof style is great for areas experiencing moderate weather conditions.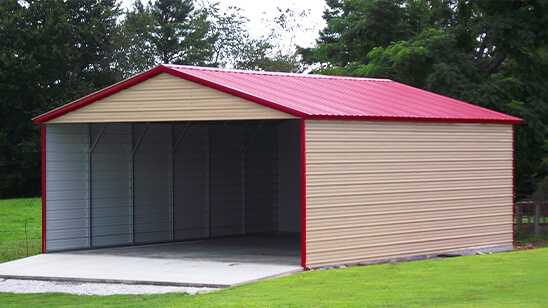 The vertical roof style offers superior strength and efficient water drainage. With vertically-oriented panels, it easily sheds rain, snow, leaves, and other accumulations. This style is perfect for areas experiencing extreme weather conditions.

Get your dream building installed at your site
Call today to talk to our building experts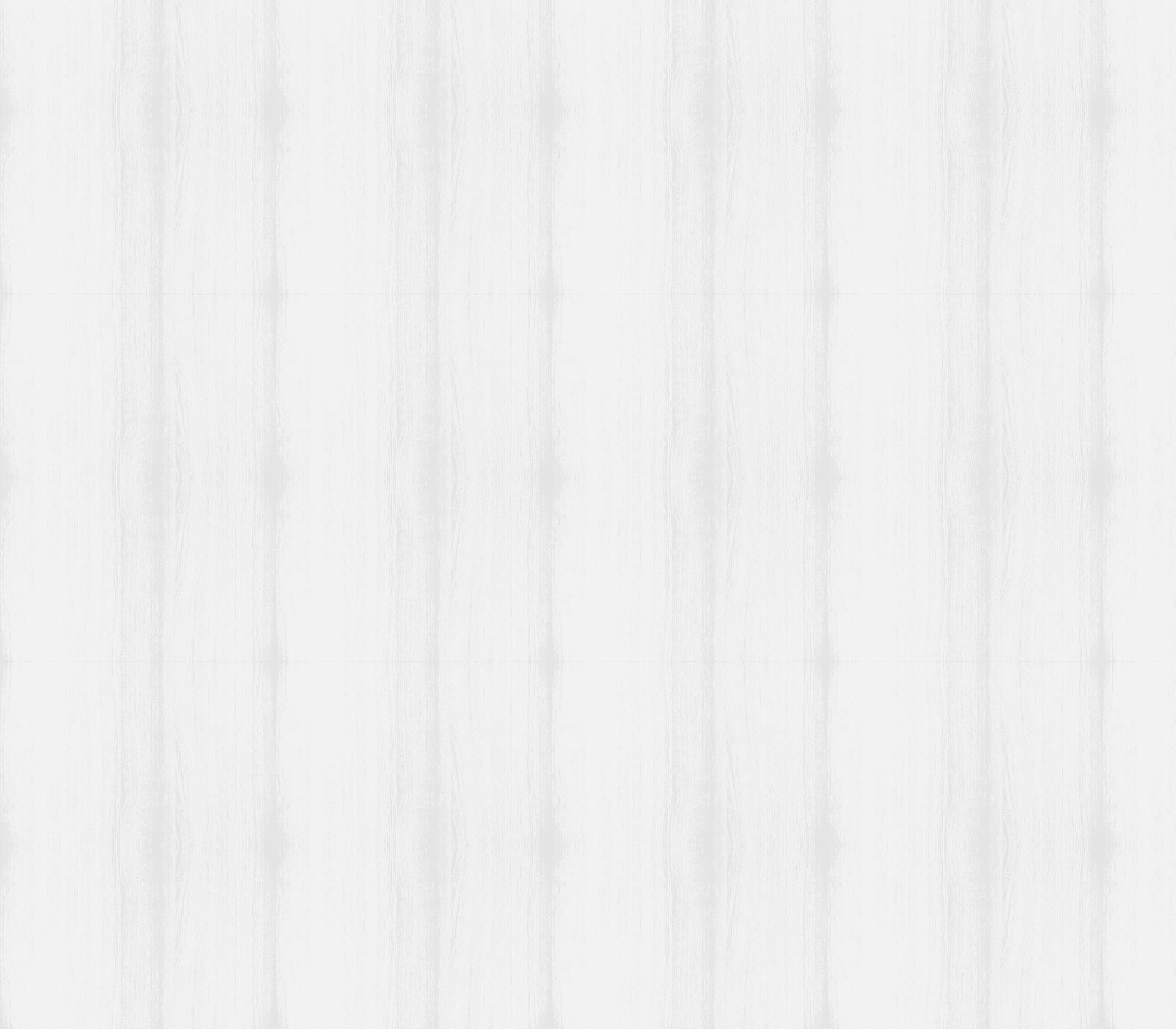 RV Covers Come with Three Different Roofing Options
When you purchase an RV carport, garage, or metal building, you'll have several different roofing systems to choose from. These products come with their own sets of advantages and price ranges. The options include:
Regular Roof RV Carports
A regular roof building has the traditional 'carport' look, with rounded peaks and corners and horizontal paneling. This choice is one of the most economical options and is rated to stand up to the weather you'd find in a more temperate climate.
A-Frame Roof RV Carports
This roofing system has a more house-like appearance, with awnings and a sharp peak. These roofing types also feature horizontal paneling along the roof, making them a wonderful mid-level option that's even more capable of handling inclement weather.
Vertical Roof RV Carports
Vertical roofing systems are the best of the best, with vertically oriented paneling along with a traditional roof pitch. Although one of the most expensive options, the sleek design of this roofing type allows snow and debris to easily fall away from the structure, keeping it clean for years to come.
How to Determine the Right RV Carport Size for You
Purchasing a garage or an RV carport is a significant investment, and it pays to take the time to find out exactly what you need. One of the first things you'll want to consider when designing your building is the size. Measure your vehicles and determine the minimum dimensions you'll need for them to fit comfortably. As well, you'll want to plan for any moving parts and slide-outs your RV may have. No one wants to go through all the hassle and money only to discover their vehicles don't fit!
Additionally, you'll need to determine how big your building can be and still fit on your property. Some properties will offer more than enough room for your new structure, while others may take a ton of planning and prep work. But by taking the time to cover all your bases, you can rest assured knowing your building is everything you need.
The Many Customization Options for RV Carports
One of the best things about steel structures is the wide range of customization options available. These structures can be designed to fit almost any size, color, or style you could want. To give you an idea of just how many options you can choose from, let's take a deeper dive into a few aspects you can design for your new building:
Size - As we've mentioned, the dimensions of your building are extremely important. If you're going to store your RV or motorhome, you need to know that it's going to fit long before you begin construction. With our custom options, you can size your building to any shape you need. From smaller one-car carports to enormous enclosed garages, your only limits are your budget and imagination!

Roof Styles - Another highly customizable aspect of our structures involves our roofing styles. We've touched upon the three types and their advantages above.
• Regular Roofs - Your most cost-effective option. These roofs are rated to stand up to mild climates with minimal rainfall.
• A-Frame Horizontal Roofs - A-Frame roofing options are the next level up, combining horizontal paneling with a more traditional roof pitch. This roofing type is better at handling higher winds but not rated for standing up to heavy rain with the same proficiency.
• Vertical Roofs - The cream of the crop, vertical roofs, is the strongest roofing type. These roofs feature vertical paneling that allows debris to fall from the structure, preventing long-term damage.
Colors - RV carports and garages don't have to be drab, lifeless structures. Add color to your panels, roofing, or trim to transform your building into something extraordinary! We have a wide variety of different color options to suit your exact style.

Doors and Windows - Doors and windows are some of the essential parts of any metal building. And you'll have free will to add as many as you need! From standard doors to oversized premium garage doors, we can adapt your facility to any need or specification.

Anchors - The anchor types you use will entirely depend on the foundation you choose. For dirt foundations, you'll want to use an auger-like mobile home anchor. But for concrete pads, we have several different types of bolt anchors that literally screw your RV carport to the ground. They're incredibly durable and designed to withstand almost any weather.

12- and 14-Gauge Framing - Most traditional structures use 14-gauge framing. It's strong, resilient, and engineered to stand up to most climates. However, if you live in an area that sees violent weather, such as high winds and heavy snowfall, you might want to upgrade to our 12-gauge framing. This thicker framing is rated to stand up to just about anything Mother Nature can throw at it.

29- and 26-Gauge Roofing - Another customizable aspect of your structure is your roofing. In addition to style, you'll be able to choose from 29-gauge roof thicknesses, which are more than capable of protecting your belongings in most environments. But if you're from a part of the US with a more volatile climate, you may consider thicker 26-gauge roofing panels.

Certifications - The certification process is a standardized system that ensures your structure can withstand high winds, snow loads, and seismic forces in any given region. Most states will require a building to be certified before it can be placed as a permanent structure.
Many Applications for RV Carports
Like we've said, RV carports aren't just for storing recreational vehicles! In fact, there are a great number of ways to use these incredible feats of engineering, including:
Entertainment Rooms - If you decide to enclose your RV carport with side paneling and doors, they can make excellent entertainment rooms.

Animal Shelters - For those with fur babies and farm animals, RV carports can be adapted to make excellent animal shelters and stables for livestock.

Agricultural Storage - Working a farm is a tough career. And many farmers require metal structures to store their heavy equipment, protect their crops, and shelter their animals in inclement weather.

Parks and Picnic Shelters - RV carports are a great way to enjoy picnic areas, gathering spots, and playgrounds, even when the weather doesn't cooperate.

Work and Office Spaces - Metal buildings can easily be finished and transformed into fantastic workshops and office spaces.
Choosing the Best Carport for Your Recreational Vehicle or Motorhome
Buying a metal structure or RV carport isn't always a cut-and-dry procedure. It pays to take the time to choose the best carport style for your particular vehicle. To help make sense of it all, we've put together a small checklist of things you'll want to remember when choosing your new RV carport:
What will be your carport's primary use be?
It's essential to know just how you'll be using your new building. For example, if you aim to store your oversized vehicles, you'll want to ensure that it's large enough to accommodate them. However, if you simply want to keep your important possessions, you'll need to plan accordingly.
Where are you installing your metal RV carport?
Before the installation day, you'll want to make sure that you've chosen a large enough build site and that it is entirely level. This will ensure that your building sits straight and true after installation.
Local Codes
Most areas have specific building codes. Before constructing your building, you'll need to ensure you've acquired all the necessary permits to ensure that your structure is legal. Failing to do so can result in fines and penalties.
The Weather
Another vital thing to consider is your region's weather. If you live in an area that regularly sees violent storms, rain, and flooding, you will need to ensure that your building is properly reinforced.
Style Preferences
You will also need a clear idea of what style you'll want from your building. And with an endless variety of customization options and accessories, you'll have plenty of 'looks' to choose from.
The Benefits of Owning Prefab RV Covers
There are many reasons why owning an RV carport beats out almost any wooden alternative. So many, in fact that it can be hard to narrow down all the benefits. But we did it anyway!
A cost-effective way to protect your possessions - RV carports are one of the most cost-efficient construction methods on the market. They can be built far quicker and more affordably than any wooden option!

Extends the life of your vehicle - We all know that harsh sunlight, heavy winds, and moisture conspire to destroy vehicles regularly. But with an RV carport, your recreational vehicles, boats, or motorhomes will be protected for years to come.

Maintains value - In addition to extending the life of your vehicle, metal buildings will help your vehicle retain its overall worth.

Offers peace of mind - With an RV carport, you can rest easy knowing that your structure will keep your vehicles nice and clean, no matter how bad the weather outside gets.

Adds value to your property - Did you know that a certified RV carport can increase your overall property value?
RV Carport Kits
For those that don't have the time to wait around for installation day, our RV carport kits are a fantastic alternative. These structures come with everything you'd find in a traditional metal building, except you install it yourself for a discount. It's perfect for those with a background in construction and those that are craving an achievable weekend project!
RV Carport Prices
Buildings And More is proud to offer a wide variety of different metal buildings. These structures are engineered using only quality materials, ensuring that your structure will stand the test of time. Despite our components not varying in quality, they sometimes vary in price. There are several factors that affect RV carport prices, including the cost of raw steel, your location, and the number of customization options you choose.
Buildings And More is Your One-Stop Shop for All Things Metal Buildings
If you're looking for a quality structure that's durable, versatile, and cost-effective, you've come to the right place. We're proud to offer premium buildings for all ways of life. Whether you need a simple work shed or an enormous industrial facility, we've got the skills and experience to make it happen!
So, if you've been waiting to design the structure of your dreams, you've come to the right place! Our dedicated team of specialists will help you design, customize, and realize a metal building or RV carport that's made specifically for your needs! Give us a call today at (386)755-6449, and let us help you start your building project!