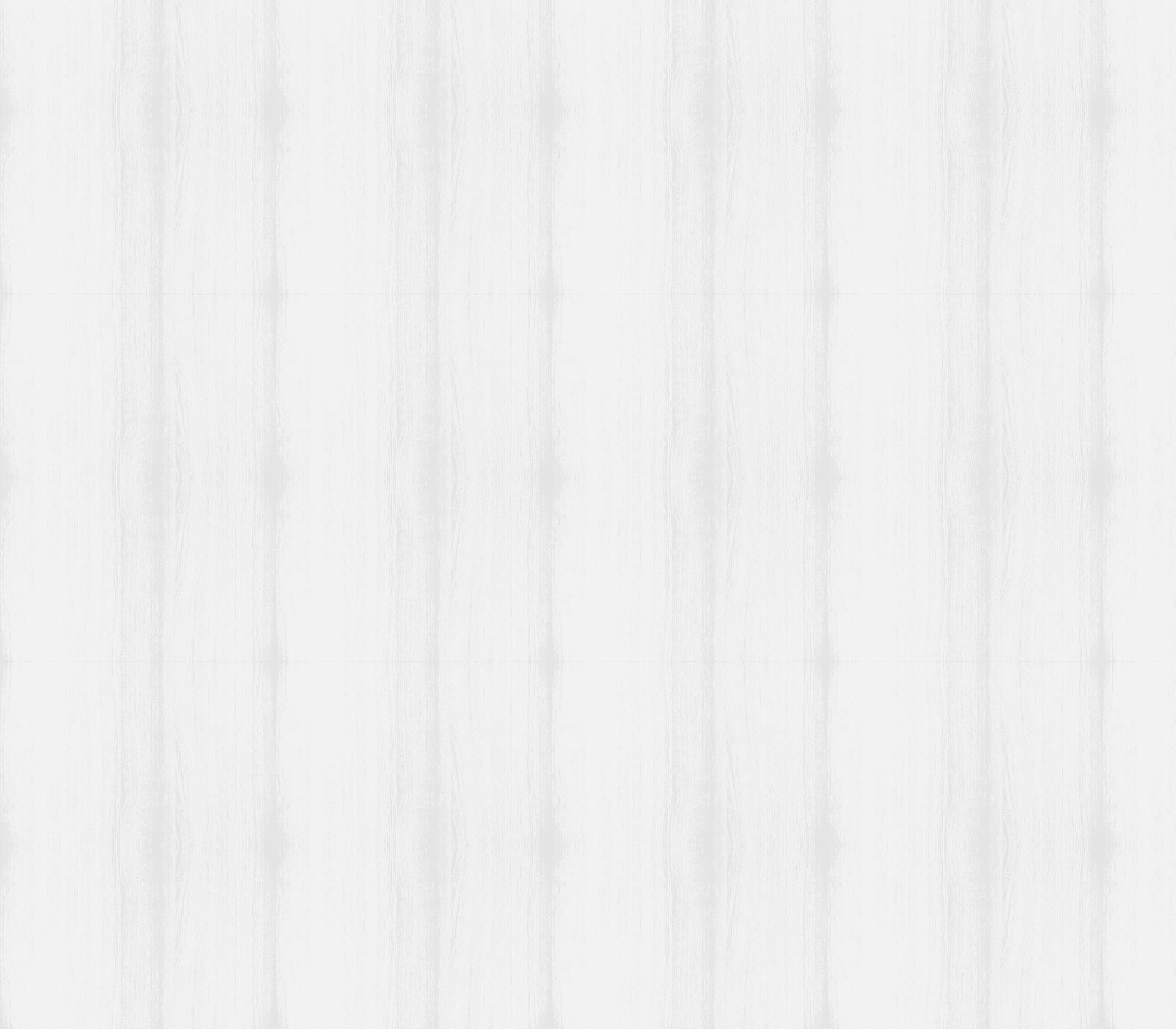 STEEL BUILDINGS AND METAL CARPORTS
Free delivery and installation is available in the 48 continental United States.

Metal carports offer unparalleled utility and durability. With a fully usable space, a metal carport can offer your cars, boats and other vehicles security and protection for years to come.
In addition to our metal carports, we offer a variety of steel buildings for sale: storage buildings, custom greenhouses, screen rooms and more. Contact our friendly staff today to get a quote or financing information on any of our durable steel buildings.
Finish building your customized quote with just a few clicks!
The below sizes represent our most popular Steel Buildings. We have many more sizes available.
8'x8'
8'x12'
10'x12'
12'x12'
10'x16'
12'x20'
12'x30'
Roof Styles for Metal Buildings
Choosing the right roof style for your metal building is important for both durability and aesthetic appeal. Here are the three most popular roof styles for steel structures.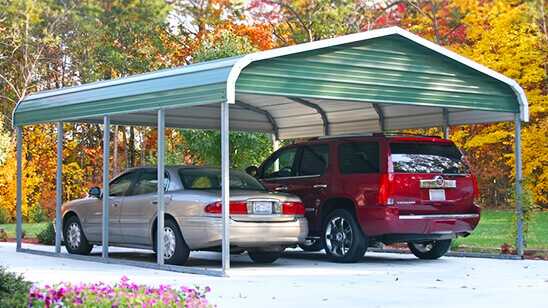 Regular roof styles are the perfect combination of affordability, elegance, and functionality. It features horizontal panels and rounded edges, which provide reliable protection against rain, snow, and debris. Perfect for areas experiencing mild weather conditions.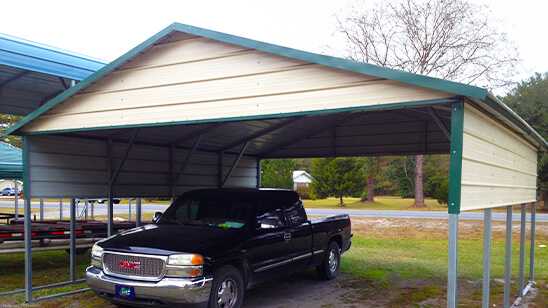 Boxed-eave roof style is perfect for protecting your cars, equipment, and other valuables. The horizontal panels in this roof style create an "A" shape, which prevents snow and debris buildup. This roof style is great for areas experiencing moderate weather conditions.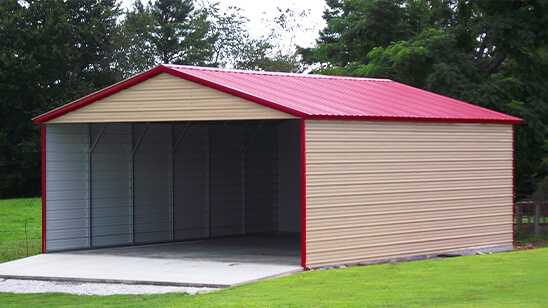 The vertical roof style offers superior strength and efficient water drainage. With vertically-oriented panels, it easily sheds rain, snow, leaves, and other accumulations. This style is perfect for areas experiencing extreme weather conditions.

Get your dream building installed at your site
Call today to talk to our building experts